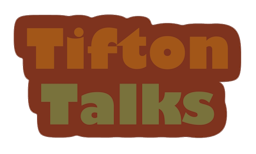 Tifton Talks started out as the premiere discussion forum for Tifton and the surrounding area in 2007, back when Facebook was still an infant learning how to walk and Twitter (now X) could barely tweet.
Since then, social media has exploded, for the benefit and detriment of Internet users. While Facebook Groups can be useful, they're tied to the whims of a mega-corporation where you are the product. If you don't pay for a service, then you are, inevitably, the product (i.e., Gmail, for instance).
Tifton Talks is more of a labor of love that definitely doesn't make any money currently (that's not to say making money is a bad thing for your efforts). We don't expect users of Facebook and Facebook groups to abandon them, but we're hopeful that some of that time can be spent on the Tifton Talks site and the Tifton Talks Community Discussions forum.
At the end of the day, we're here to gather and share information to the best of our ability. We hope you'll stick around and be a part of the community.